Costa Rica
Böena Wilderness Lodges
Cloud Forest Lodge is the newest member of Böëna Wilderness Lodges, a collection of five striking ecolodges in pristine natural environments. The others are the nearby Monteverde Lodge & Gardens, Pacuare Lodge on a whitewater rafting river, Tortuga Lodge on the Caribbean canals of Tortuguero,  and Lapa Rios Lodge in the biodiverse rainforests of the southwest Pacific coast.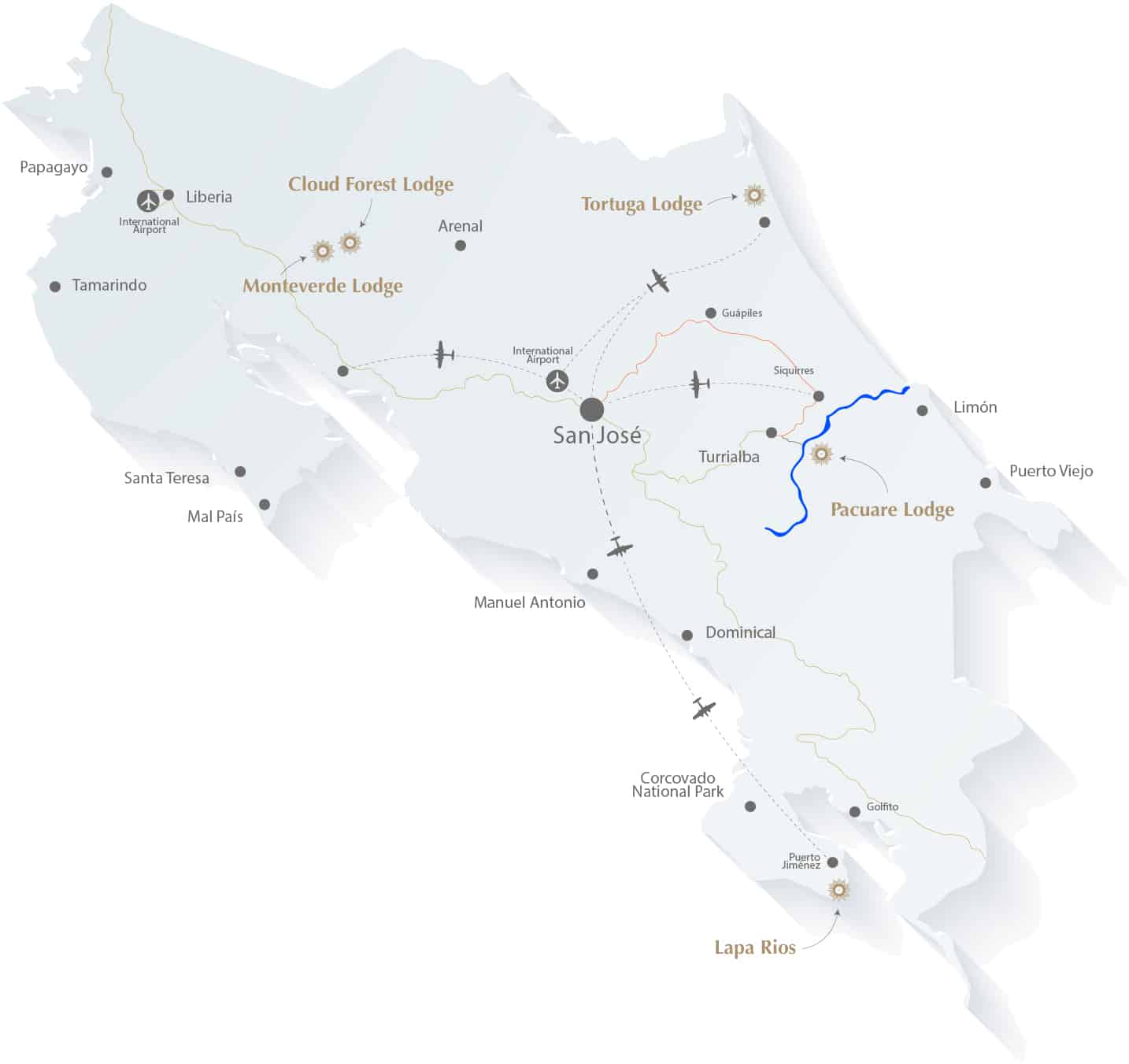 Böëna, from a Cabécar word meaning health, well-being and healing, is built on the pillars of untouched paradise, luxury amid nature, rejuvenating indulgence, life-changing adventure and authentic human connection. We are deeply committed to sustainability and conservation, preserving the environment for future generations. We believe in supporting communities by hiring local workers, and our excellent restaurants serve fresh, local, healthy foods that will delight your palate.
Choose the Cloud Forest Lodge for your visit to Monteverde, and enjoy our luxury accommodations as you embark on the thrilling adventures available here.
Böena Wilderness Lodges
Find out what these mean by visiting Cloud Forest Lodge, and experience an escape that will transform you. More than a hotel, it's an unforgettable adventure – and a window into a new world.