Monteverde
Discover the top things to do in Monteverde
Monteverde is a magical place, located high in Costa Rica's central mountain range in the ethereal cloud forest. A cloud forest is a high-elevation tropical rainforest with abundant rainfall and cool temperatures, characterized by nearly constant fog because it's at cloud level. Dense, moist vegetation is dominated by shorter, gnarled trees covered in moss, lichens, ferns and other epiphytes, or "air plants," that grow on trees.
Monteverde is Costa Rica's most famous cloud forest, with over 400 bird species, 100 mammal species and some 750 types of trees — more tree species than there are in the entire United States. It's home to the elusive and gorgeous resplendent quetzal, as well as jaguars, ocelots, pumas, monkeys, deer and bats. Take your pick of hiking trails at the Monteverde Cloud Forest Reserve, the Santa Elena Reserve, the CuriCancha Nature Reserve and the Children's Eternal Rainforest.
Monteverde is also one of Costa Rica's top adventure spots, with ziplining, bungee jumping, hanging bridges, horseback riding and much more. And it has a small but charming town, Santa Elena, full of restaurants, shops and exhibits of frogs, snakes and other local wildlife.
The trail system of the Monteverde Cloud Forest Reserve offers short, intermediate and long hikes that wind through varying forest. There is recovered secondary forest and primary, untouched forest. The lower part of the reserve is warmer, with drainages and a small waterfall. A longer hike leads up to the Continental Divide, through the dwarf forests that have adapted to the winds that continuously sweep the ridgeline. This reserve is the best place to observe the Resplendant Quetzal, which if you're lucky can be seen January through July.
The Santa Elena Cloud Forest Reserve is located in the area of Monteverde, about 7 km north of the town of Santa Elena, from which its name originates. Located in the Caribbean part of the continental division, at an average height of 1600msnm, this Reserve is bathed by the north trade winds creating a cloud yell system that is maintained almost all year round, leading to the development of an exuberant diversity of plants that give life to an evergreen Magic Forest.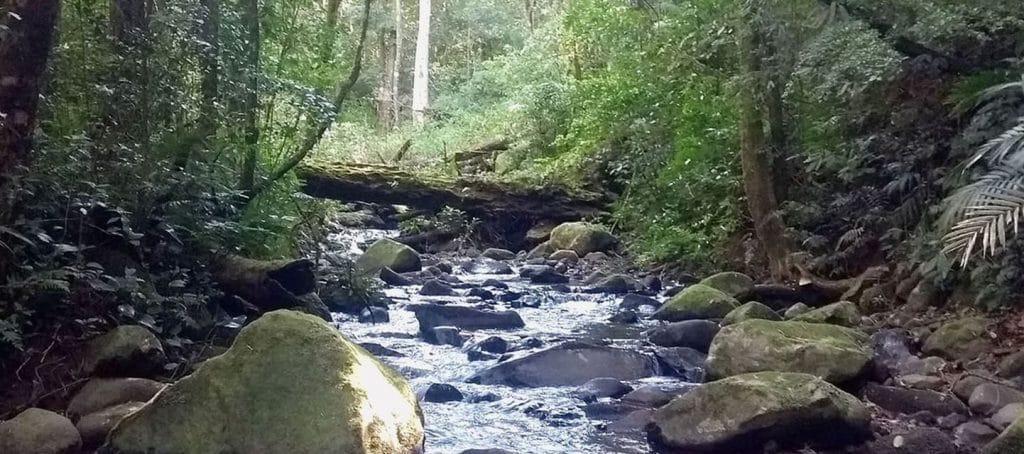 Curi-Cancha is a birdwatcher's paradise. The Resplendent Quetzal, Three-Wattled Bellbird, Blue-Crowned Motmot, Orange-bellied Trogon, and many others are frequently seen. Indeed, over 200 species of birds have been observed making their home in Curi-Cancha. Frequently sighted mammals include armadillo, coati, agouti, kinkajou, ocelot, two-toed sloth, and three species of monkey: mantled howler, white-faced capuchin, and spider monkey.

Spend the morning or afternoon in our gardens. There are several places where you can read, meditate, bird watch or just sit on a bench and wait for the Cloud Forest to reveal itself to you.