Sustainability in Everything We Do
Sustainability practices at Cloud Forest Lodge
At Cloud Forest Lodge, we are fully committed to sustainable tourism and strive to limit or reverse any negative impacts generated by our operations. This commitment is by no means limited to our operations alone – it extends to all our Böëna Wilderness Lodges and the communities that support us.
We aim to transform tourism into an agent of positive change for the environment and the communities where we operate. By developing robust programs and practices hand in hand with our providers and neighboring community leaders, we support the conservation and restoration of our country's natural areas and resources.
Through our countrywide efforts, accomplishments, and lessons learned, we have discovered that sustainable tourism and, in turn, sustainable communities are not only possible but practical.
Below are a few examples of our sustainability practices at Cloud Forest Lodge.
CONSERVATION SUPPORT:
We believe Cloud Forest Lodge can be a vehicle for achieving higher goals. Goals that include fostering a positive coexistence between Monteverde's delicate ecosystems and biodiversity and the communities and businesses that live and operate here.
We want our guests to know that their visit to Cloud Forest Lodge helps protect and preserve the natural environment and supports local communities. Our sustainability programs reach fruition through a one-time $8 per person Cloud Forest Lodge Conservation Fee.
In turn, we share regular progress reports and updates with our guests to demonstrate their contributions' importance. Many guests are even inspired to give more to the fund.
COMMUNITY:
At Cloud Forest Lodge, we believe responsible tourism should benefit and respect local communities, and we consistently work toward this goal.  Monteverde and the surrounding communities depend on tourism. In fact, 100% of our staff are from local areas. The hospitality and warmth they provide are second to none and make the difference between an unremarkable stay and a stay that is remembered for a lifetime.
Our Staff: As we said above, all of our staff are local, and their love for their home is reflected in the genuinely friendly and personalized service they provide. Experience for yourself what it means to meet the friendly locals in what is often called the happiest country on the planet.
Community Empowerment: We are part of the Haciendo Comunidad Group of Monteverde leaders who work to develop solutions that address environmental and social challenges during biweekly meetings and resource investments.
We support several initiatives of the non-profit organization Escape Monteverde. Through our monthly donations, Escape Monteverde provides mental health services, such as camps, youth meetings, and employment training for teenagers.
We have also formed internal sustainability committees that support sports, conservation, culture, and commerce capacity building at the community level.
Buying local: We purchase some of our produce, like cheese, coffee, eggs, meat, office supplies, and other food products from local growers and providers whenever possible. We also give preference to local service providers for the repairs and upkeep of the lodge.
CONSERVATION:
At Cloud Forest Lodge, we invite our guests to join us as we embrace sustainability practices such as responsible water use, electricity conservation, and waste disposal. Through our efforts, we demonstrate how sustainable living is attainable.
Applied environmental conservation is at the foundation of everything we do. And like our sister Böëna lodges, we have dedicated a sizable portion of our 23-hectare property as a private nature reserve included in the Bellbird Biological Corridor Pájaro Campana, that extends between the provinces of Puntarenas and Guanacaste on Costa Rican Pacific coast.
We recently initiated a project in collaboration with researchers from the Jaguar Program and students from the National University of Costa Rica to monitor the health of the cloud forest and its resident species. The data is used to strengthen the regeneration and conservation of Monteverde's wildlands. We have collected information through videos of pumas, quetzal, coyotes, and many species present in our reserve.
We are supporting the local initiative of the Monteverde Environmental Technology Park. We provide monthly donations through the Monteverde Institute to achieve the local wastewater treatment system (Black water, grey water and septic sludge), the solid waste transfer center (Recycling, non-traditional and non-recoverable), and a productive treatment plant for food waste that can benefit the local communities.
In total, our Böëna Wilderness Lodges—Lapa Rios Rainforest Lodge, Pacuare Lodge, Tortuga Lodge, Monteverde Lodge & Gardens, and Cloud Forest Lodge—own and protect more than 800 hectares (1,977 acres) of primary and secondary forest in vulnerable areas near national parks and along vital biological corridors. We also belong to the Red de Reservas Costarricense de Reservas Naturales.
Examples of our sustainability efforts include:
Energy: By installing sophisticated technology across our operations, we generate a high percentage of our energy needs through renewable sources. For example, the hot water in our rooms and suites is heated with 25 thermo-solar panels.
Water: We've installed efficient high-tech toilets to conserve water and use biodegradable and environmentally friendly soaps, detergents, and cleaning products.
By installing water, gas, and electricity meters, we are able to analyze the lodge's consumption patterns and implement preventative actions for improved water and energy management and the responsible use of our resources.
Waste: We aim to eliminate all single-use plastics from our property and our sister Böëna Wilderness Lodges. Tap water in Costa Rica is potable, so we encourage guests to drink from reusable bottles over bottled water. Plastic bottles take vast quantities of fossil fuels to produce and are non-biodegradable, exacerbating the country's carbon footprint.
Any non-organic trash is separated, and we encourage our guests to do the same. Recyclable materials are then processed at the town's recycling center Acopio de Monteverde. For our restaurant's waste, we use a rotating metallic bin that transforms the organic material into compost for our gardens.
CULTURE:
Our Endemica Restaurant offers a unique gastronomic experience where guests enjoy healthy and delicious Costa Rican and International cuisine. For example, guests rave about our Caldosa, a typical Costa Rican street food with a surprising twist. The dish comprises slices of cured local seabass seasoned with a leche de tigre mayonnaise and served with ham-cured shrimp and tortilla chips.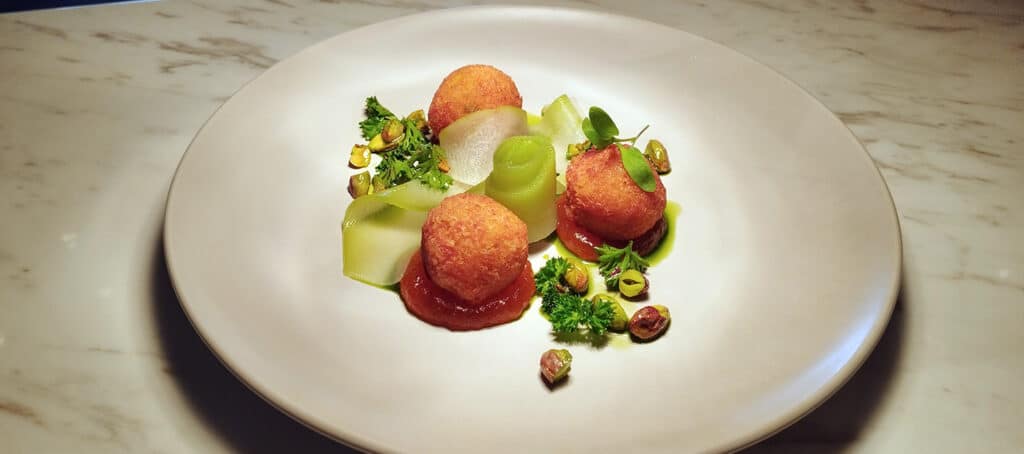 We also offer a hearty plant-based vegetarian and vegan menu with delectable options such as a grilled Portobello Mushroom steak served with white bean hummus, a spicy chipotle tomato sauce, and fried kale.
Supporting local talent and artists: We regularly invite local musicians to perform live at our Endémica Restaurant. Guests enjoy our delicious Costa Rican and International cuisine and experience authentic music played by artists while comingling with the area's residents and fellow travelers.
COMMERCE:
We encourage our guests to explore outside of the lodge as well as within. Our concierge arranges eye-opening tours of nearby attractions, including the Monteverde, Santa Elena, and Curi-Cancha nature reserves.
The founders of the Monteverde Cloud Forest Reserve are the pioneers of Costa Rican conservation and ecotourism. They established the park in 1972 to protect a pristine tract of Central America's cloud forests from logging and development.
Cloud Forest Lodge is a member of the Monteverde Chamber of Tourism, a non-profit organization that works to promote Monteverde as a local and international destination. It also provides guidance on integrating sustainability principles into community projects and offers training to the local workforce to improve the quality of services offered to Monteverde visitors.
The Böëna collection of wilderness lodges forms part of the National Chamber of Sustainable Tourism (CANAECO). A non-profit organization, CANAECO provides stimulus to develop responsible and sustainable practices across the tourism industry.